RELOCATION: ORIGIN AND DESTINATION SERVICES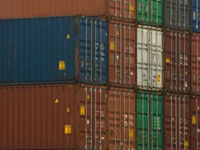 We provide a full range of moving and shipping services. We can ship via land, sea and air to and from any country in the world and there is no restriction on size or weight. We pride ourselves as a company with  an established reputation for the high quality of our personalized and professional moving services.
Origin Services (from Barbados)
Destination Services (into Barbados)
Origin Services (from Barbados)
Free Survey and Quotation
An estimator will visit your residence or office  to survey all items to be shipped, listen to your special requests, and offer you advice and guidance as it relates to restrictions and requirements. At the time of the survey, it would be helpful if information such as allowances, special shipment requirements, crating needs, insurance coverage, storage requirements and packing and delivery schedules could be provided. Garraway will then provide you with a written quotation personalized to your needs.
Note: ALL estimates are provided free of charge but are subject to 10%
variation and may vary due to changes in the quantity or nature of the goods shipped, if they do not match those shown to our estimator.
Whatever your need, Garraway has the answer with the following packing options:
Full Packing Option
All items in your household are packed by our team, who will ensure that  your goods are packed using approved materials and methods in the industry. Our trained staff carefully wrap, pack and crate your cargo for safe travel to your final destination.
Fragile  Packing Only Option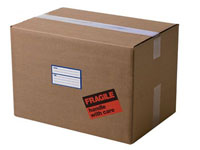 Our team carefully packs fragile high-value items as identified by you. ( e.g dishes, china, antiques, artwork, family heirlooms).  While you pack the remaining items of your household goods and personal effects.
Do it yourself Packing Option
For "do it yourself" packing we will provide you with cartons and material to make your job as easy as possible. We would like  to recommend that packing of fragile or valuable  items be done by a professional.
Crating
Garraway provides special crating services for artwork, sculpture, collectibles and other valuable items. Consider crating for added protection when shipping your household goods.
Destination Services (into Barbados)
Unpacking, Assembly and Removal of Debris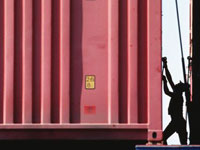 Our team of skilled professionals will be on hand at your final destination. Your property will be unloaded with due care and attention, and you will be assigned a leader to supervise the unloading. Our services include but are not limited to:
Cross checking your items against an inventory
Placement of your belongings in the specified room
Placing  your fragile and breakable items on flat surfaces
Basic reassembly of furniture
Removal of all packaging material and debris from your
residence
With your move in our hands, Garraway will ensure that you are taken care of in a timely manner, making your settling as stress free as possible.
Transportation and Specialty Equipment – Origin and Destination Services
Whatever your need, Garraway has the resources. Our capabilities include but not limited to, trucks, vans, container/ crate moving vehicles, hammer lift, cranes, hand pallets, forklifts and pallet jacks. Specialty transportation and/or lifting can be provided at
additional cost.
Difficult Access – Origin and Destination Services
If access to your home or placement of your property is difficult, Garraway has the solution. In case of difficult access to your home due to narrow streets, avenues,  restrictions or obstructions Garraway will provide a truck to shuttle your goods to your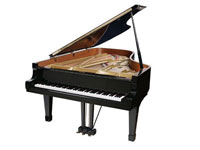 new home.
Piano Safe Carry
For safe travel and/ or delivery and placement, Garraway has the resources to ensure your piano is handled with extreme care.
Vehicle/ Boats Clearance and Delivery
Transporting of vehicles and boats can be included with your household goods depending on the size. The vehicle must be placed and loaded last for mandatory removal at the port. (see more information under Barbados Customs Regulations)
Storage
At present Garraway offers limited storage and warehousing for goods that are in-transit. Storage facilities are available on the island and quotations for specific volumes and periods can be obtained on request.
Container and Crate – Stuffing or Unstuffing
In event that your goods require crates or containers of varying sizes, Garraway's services include making arrangements, packing or  unpacking your belongings, and transportation, among others . Our full services apply to both origin and destination services
Pets
There are stringent regulations governing the importation of live animals into Barbados. Please carefully review the special restrictions and requirements under Pet Handling in the Barbados Customs Regulations.